The count of generations of winegrowers of the Ziantoni family is lost over time. Originating from the flourishing Roman hills of Marino, we have always made wine in our lives. In fact, the production of this nectar is not a job for us, but our existence and everyday life, we have only changed the scenario. In 1972, Ovidio Ziantoni moved from Lazio to the well-suited Tuscany, where he enriched his tradition of grower and transformer of white grapes, with the production of fantastic red grapes, which so distinguish our territory. From here began our adventure as San Luciano, a splendid property located on the gentle hills of Monte San Savino, in the fertile Val di Chiana. The generations are continuing to follow each other, still maintaining the same passion and philosophy.
Our vineyards are located on the hills of Monte San Savino, at 330 meters above sea level, with a South-South-East exposure.
Those, who work in nature, must surely be sensitive to sustainability, which is fundamental to keeping our eco system healthy and balanced.
Located on the top of the hill in front of the farm and surrounded by the woods and our vineyards, our holiday villa Boschi Salviati is located. Resurrected in all its beauty by the renovation of an old farmhouse, the villa offers 12 beds, divided into six rooms, each with an en suite bathroom. We wanted to preserve the tradition also in this case, remaining faithful to Tuscan materials, from beamed ceilings, to terracotta floors and antique furniture.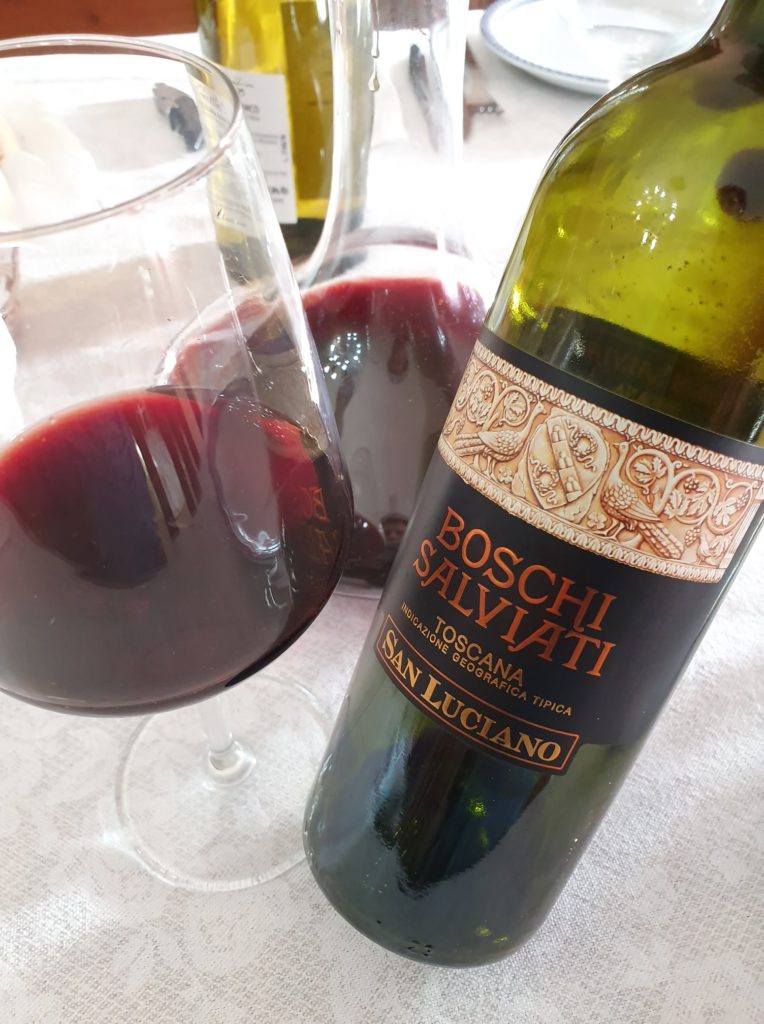 Boschi Salviati
Boschi Salviati is a wine that lasts over time and here, where we see a 2004, it still appears in great shape and even more years of aging potential! Sangiovese mainly with small percentages of Montepulciano and Cabernet Sauvignon for this wine , which growes 9...
We welcome our guests like home/p>
Buy our wines wherever you are